The Women's ministry makes up a large focus group in most churches including ours. It also represents multiple backgrounds, ages and stages of life. We offer various opportunities for you to connect in a Bible study or small group. We offer Bible studies on campus as well as off campus in member's homes. We also offer a variety of events to fellowship with other women.
SPRING BIBLE STUDIES
"Seamless" by Angie Smith
Mondays at 6:3opm, meets at the home of Adrian Cown
Facilitated by Christina Huseman
"God of Deliverance" by Jen Wilkin
Wednesdays at 9:30am, meets in the Fellowship Hall at FBCSC
Facilitated by Janice Johnson
"Deeper Dive" –An In-depth Bible Study
Wednesdays at 6:00pm, meets in the Media Center/Library at FBCSC
Facilitated by Cindy Barker
FIRST BAPTIST WOMEN (FBW)
FBW meets monthly to focus on a specific mission project. Women of all ages fellowship together to be the "hands and feet" of God for His people.
SILVER BELLES Women of all ages who have lost their spouse gather together to support one another. Meetings are the 2nd Tuesday each month in the afternoon. Contact the office for additional information.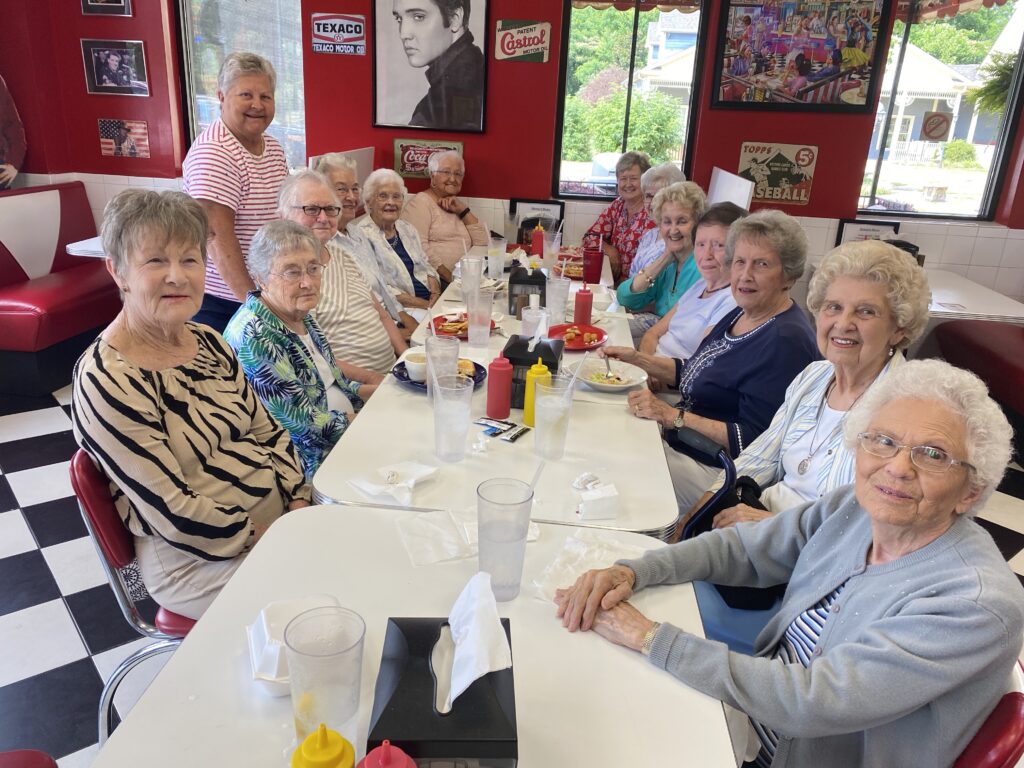 Join our women's only Facebook page to connect to one another.
You may contact the
office
for more information.