PRAYER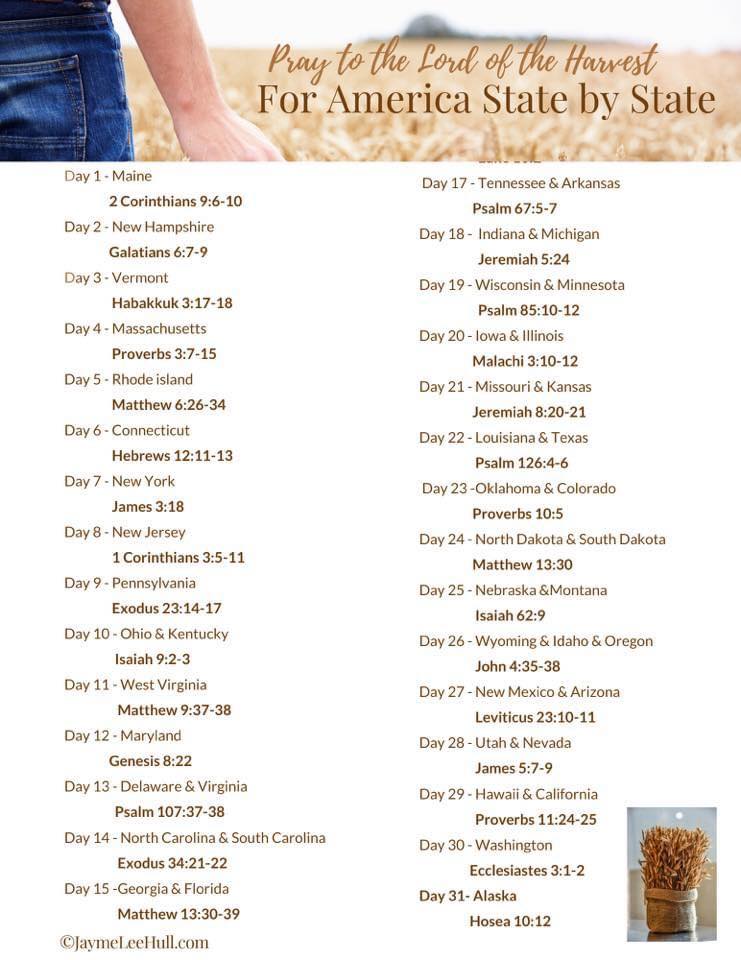 Since our physical presence is limited in our church building, our Prayer Team has put together an interactive prayer experience you can participate in at home.

We prayed for America State by State in July but let's cover our country with prayer this month. You can use the guide below to pray for leadership and for the Lord to send laborers into the fields of harvest!

Pray these Scriptures daily as indicated. You might even consider a prayer partner…call a friend and pray together over the phone. God will respond to the prayers of His people.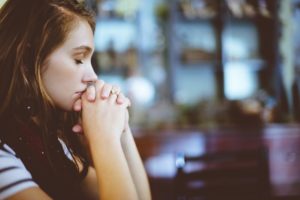 Our goal is to help you grow closer to God. Prayer is simply a conversation with God. We as a church would be honored to pray for you. Our Leadership team meets weekly and prays for God's people. We also publish a weekly Prayer Bulletin. If you would like to be remembered in the bulletin, please contact the office
.
You may also want to visit the Prayer Room or the Prayer Garden. Our Prayer Room is open whenever the church is open. We are here Monday-Thursday from 9:00 am – 4:00 pm, Wednesdays from 5:15 pm – 7:30 pm and Sundays from 9:15 am – 12:15 pm. It is located upstairs outside of the Chapel (or take the stairs up from the Sanctuary foyer). The Prayer Garden is always open. It is located to the far right of the church.
Prayer Room
The Prayer Room is a quiet space to focus on your time speaking to God.
The Prayer Team changes the theme regularly and provides multiple "prayer stations" which can provide guidance on scripture and/or events meaningful to our church, community, and world worthy of your prayers.