Social Circle Christian School is designed to help each child develop his or her own potential by providing a school with the emphasis on the total education of the child. Our objective is to meet the spiritual, physical, emotional, mental and social needs of the children in a Christian environment. Our school currently offers programs from preschool (2 year old) to 12th grade.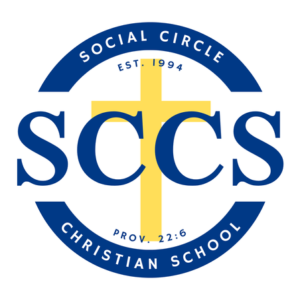 K2-K3 classrooms offer families the flexibility of enrolling children in 2, 3, or 5 day classes from 8:00-11:30am. In addition, a student-focused Biblical worldview, quality curriculum for K4-12th grade programs are offered daily. Classes are strategically organized with a low student-teacher ratio; allowing for a more traditional feel in the classroom. Call 770-464-4039 with any questions or to make an appointment.
We love our SCCS teachers and staff. Thank you for all that you do for the students and their families, our church, and our community.
Photo: Teacher Appreciation Week 2021