PRAYER

Fewer things reflect the wonder of following Christ like the privilege of prayer. Not only are we invited to bring our needs and concerns to the Creator, we are encourage to do so, "Let us then approach God's throne of grace with confidence so that we may receive mercy and find grace to help us in our time of need." (Hebrews 4:16)
Our church staff meets weekly and would appreciate the privilege to pray for you in private. If you would like to extend this opportunity to the church, we would can include your prayer request in our weekly Prayer Bulletin.
In addition, there is a Prayer Request box outside of the Prayer Room located next to the Sanctuary foyer. It is checked weekly by our Prayer Room leader. You may also request prayer online here: Prayer Request Form
Prayer Teams

Everyone is invited to join one or more Prayer Teams at FBCSC. A prayer team supports our church and community, our state and nation, as well as, the world. Sign up in the Prayer Room or click the button below.
Prayer Room
Our Prayer Room provides everyone with a place to be with God in a quiet, private setting. It is located next to the Sanctuary foyer. There are several "stations" in the room; providing you a focus for your prayers if you so desire. These "stations" are new every quarter and focus on local as well as national and international topics. Our Prayer Room team works hard to provide information and prayer needs for you to utilize if so desired. The Prayer Room is available whenever the church is open.
Below are our current "stations". The first is for marriages-yours and others. The second is for our new Children's "Good News Club". The third station continues our prayers for the Children's Ministry. And the last station focuses on our Women's Ministry and the Ladies' Winter Retreat later this month.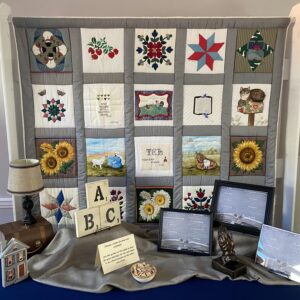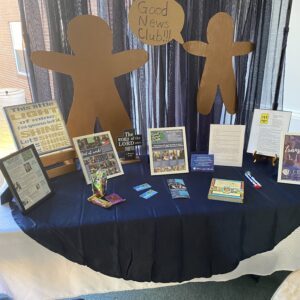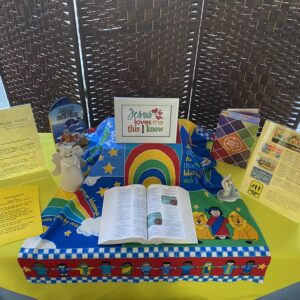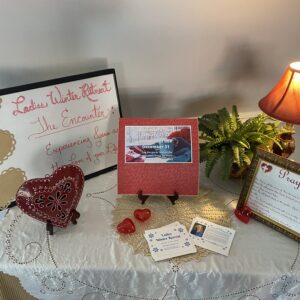 Prayer Garden
Our Prayer Garden is always open. It is located to the right of the church. The Prayer Garden provides everyone a beautiful, quiet place to be with God. During several times a year, prayer "stations" are added.