We know that going to a new church can be challenging. You may be looking to find a place to develop life-long friendships and relationships; maybe you're looking for a relevant message addressing concerns in your life; or perhaps you are looking for a church that has ministries for everyone in your family. Whatever you are looking for, we believe we can be an encouragement to you and your entire family no matter where you are in life's journey. We look forward to meeting you!
At FBCSC, we encourage you to come as you are. Most people attend wearing business-casual attire. Don't be surprised if you see some suits and ties, as well as, people wearing jeans. God sees our heart and that's what He cares about; it's not about the style of clothing we choose.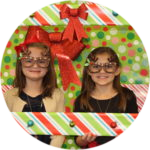 Is there anything for my children?
S
tarting with excellent nurseries, there is something special for every
child from birth through high school. At every service, there are safe, clean, and highly staffed nurseries for children four years old and under. For children five years old through fifth grade, there are fun, friendly, and Bible-centered classes. These classes are staffed with trained, friendly, and well-qualified teachers and helpers who will make church exciting and memorable for your child.
Greeters are available to assist you should you have any questions or special needs regarding seating or other general questions. Should special needs arise during the service, feel free to go to a greeter to request assista
nce. As a first-time visitor at FBCSC we want you to feel a part of our family. Feel free to visit our Welcome Center for any questions that you might have.
We would love to meet you. Feel free to talk to one of the ministers or counselors who will be available during the response time in our service.
Enjoy your worship experience at FBCSC. Our services include blended dynamic songs and an engaging, powerful word from our Pastors. Our desire is that the worship experience will allow you to encounter God in a new way.
Fill out our Connect Card: