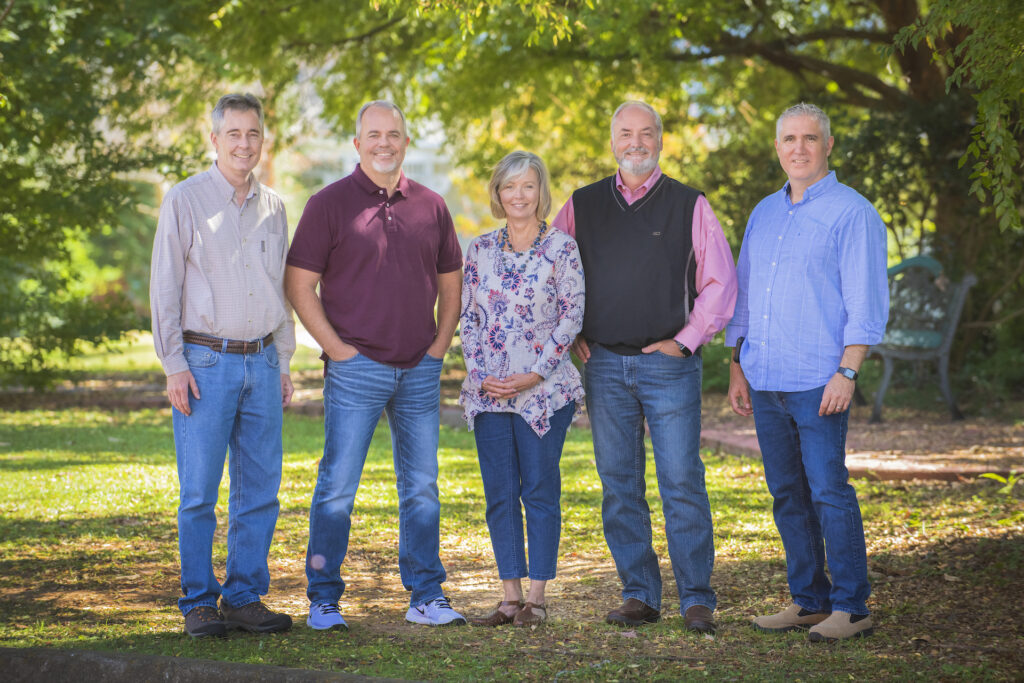 Mike Hardy
Senior Pastor
Education: Associates &
Bachelors, as well as, Masters in Divinity
Experience: Served in full-time ministry for over 32 years, head pastor for 30 years and FBCSC senior pastor for over 10 years.
Family: Originally from Covington Ga, I've been married to my best friend, Jackie, for 35 years. Our two kids, Michael married to Jenn & KaraLyn married to Michael, have given us one fantastic granddaughter and grandson!
Favorite Scripture: My favorite scripture verse is Philippians 4:13, "I can do all things through Him who strengthens me". (NASB).
No, wait it is Job 19:23-27
"Oh that my words were written! Oh that they were inscribed in a book! "That with an iron stylus and lead They were engraved in the rock forever! "As for me, I know that my Redeemer lives, And at the last He will take His stand on the earth. "Even after my skin is destroyed, Yet from my flesh I shall see God; Whom I myself shall behold, And whom my eyes will see and not another. My heart faints within me!"(NASB)
No, wait, it is…All of them!
Fun Fact: I love reading, and playing a little golf, but I really enjoy spending time with my family. My true passion is to live and lead authentic lives of faith in the Lord Jesus Christ!

Rick Jenovese
Worship and Admin Pastor
…responsible for leading the music ministry and the administration at FBC.
Education: Associate in Christian Ministry – New Orleans Baptist Theological Seminary&
Bachelor of Science in Religion – Liberty University
Experience: Surrendered the call to full-time ministry and ordained in 2003. Served in four churches always in the area of Worship and other areas such as children's, senior adults, small group and administrative pastor.
Family: Married Wanda Jenovese in 1991 and have four daughters and two grandchildren.
Favorite Scripture: John 4:23-24 "Yet a time is coming and has now come when the true worshippers will worship the Father in the Spirit and in truth, for they are the kind of worshipers the Father seeks. God is spirit, and His worshipers must worship in the Spirit and in truth."
Romans 12:1-2 "Therefore, I urge you, brothers and sisters, in view of God's mercy, to offer your bodies as a living sacrifice, holy and pleasing to God—this is your true and proper worship. Do not conform to the pattern of this world, but be transformed by the renewing of your mind. Then you will be able to test and approve what God's will is—his good, pleasing and perfect will."
Fun Fact: I love Japanese and Mexican food, as well as, air/car shows.
Email Rick
Kale Rush
Adult & Education Pastor
…responsible for our senior adults and education as well as outreach ministry
Education: Southeastern Baptist Theological Seminary with a Master's Degree in International Church Planting.
Experience: Worked for the International Mission Board (IMB) for 10 years in East Asia as church planters. And now here at FBCSC.
Family: Married Kathleen in 2002 and have two sons, Allen and Matthew.
Favorite Scripture: John 14:6 "Jesus said to him. 'I am the Way, and the Truth, and the Life; no one comes to the Father but through Me.'"
Fun Fact: I love to spend time with my family. We enjoy studying the Bible, going to church, hiking, playing outside, watching movies, and eating together.
Jeff Clegg
Student Pastor
…responsible for our Students.
Education: Graduate of Truett McConnell College and the University of Georgia, Masters of Divinity with a specialization in Christian Education from the New Orleans Baptist Theological Seminary.
Experience: Past Student and Education Pastor at First Baptist Social Circle, Pastor of Park Place Baptist Church in Snellville, and Pastor of Discipleship and Assimilation for CrossRoads Baptist Church Social Circle. Most recently, I was the Chaplain for Abbey Hospice.
Family: Wife, Amy, and 2 sons, Mitchell and Zach.

Kelley Myers
Preschool/Children's Ministry Director
…responsible for leading the Preschool and Children's ministry.
Education: Associate of Science.
Experience: Registered Nurse (RN) for 20 years.
Children's Director for 15+ years at a local church.
Worked with children for over 30+ years.
Family: Married for 34 years to Wes Myers. We have a son, a daughter & son-in-law plus 3 wonderful grandchildren.
Favorite Scripture: Philippians 3:12 "Not that I have already obtained it or have already become perfect, but I press on so that I may lay hold of that for which also I was laid hold of by Christ Jesus."
Fun Fact: My guilty pleasure is Dairy Queen Reeses Peanut Butter Cup Blizzard!
Email Kelley
Cheryl Alexander
Office Manager
…responsible for Support Staff and assist with the finances of the church.
Family: Husband, Bryan, and two daughters, two son-in-laws & two grandchildren.
Favorite Scripture: Philippians 4:13: "I can do everything through Him who gives me strength!" and Romans 15:13: "Now may the God of hope fill you with all joy and peace in believing, that you may abound in hope by the power of the Holy Spirit."
Fun Fact:

My personal interests are stitching, crafting and working in my flower gardens. I never turn down the opportunity to go for a motorcycle ride with Bryan either.
Marty Burns
Worship Ministry Assistant
…assists in the music ministry
Family: I have been a resident of Social Circle for 20 years and a member of FBCSC since August 2000. I have 4 grown children and 6 precious grandchildren.
Favorite verse: Jeremiah 29:11, ""For I know the plans I have for you', declares the Lord,' plans to prosper you and not to harm you, plans to give you hope and a future.'" His plan for me was 40 years of education (public, private, and homeschool) and that was my passion until 2015 when I retired and God revealed a new plan.
Fun Fact: My favorite pastime is going to the mountains each summer with my family.
Email Marty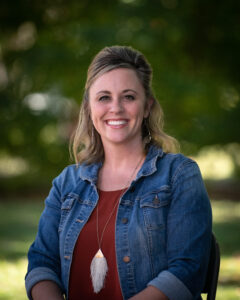 Jessica Hutcheson
Principal, Social Circle Christian School (SCCS)
…responsible for the christian school of the church.
Family: I live in Social Circle with my husband, Tim. I have three children.
Sarah Aaron
Ministry Assistant
…the communication center of the church.
Family: I live in Monroe and enjoy game nights with my friends. I play the piano and guitar.
Favorite verse: Proverbs 3:5-6: "

Trust in the Lord with all your heart,

and do not lean on your own understanding.

In all your ways acknowledge Him
,

and He will make straight your paths."