Would you like to experience extraordinary prayer when you pray? Click on the button to read Ronnie Floyd's article entitle, "Advancing the Vision".Advancing the Vision
Our church family has a strong heart for prayer. We want to be strategic in providing a strong net of prayer undergirding all areas of our church. Everyone is encouraged to be a part of the prayer support in addition to the other ministries in which you serve. You may sign up for a Prayer Team here or at the church office.Prayer Team Registration
PRAYER TEAMS (You may join more than 1)
Prayer Room – Create and set up interactive Prayer Room stations.

Altar Prayer – Those with a heart to pray for people who are drawn to the altar during the invitation on Sunday mornings.

Intercessory Prayer Chain – Intercede in prayer 24/7 for urgent & life/death situations via email.

Outreach Team – Reach out by phone to have prayer with those who have put in a prayer requests, or mail notes of encouragement.

Power Pray-ers – Kingdom praying before/during the Sunday morning worship service for the lost, the services, the pastor, staff and volunteers, christian growth for our members, for the lost, our community and country. (on a rotating basis)

Prayer Room Intercessor – "Heart" of the church prayer support. Intercessors spend scheduled time weekly, bi-weekly or monthly lifting up the confidential and non-confidential prayer requests.

Prayer Walking Team – Pray a special prayer covering over our people as this team walks through our building, through neighborhoods (with others) and walks before special church events.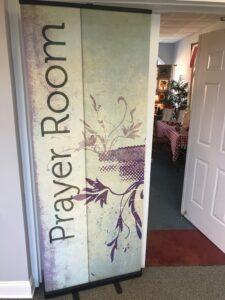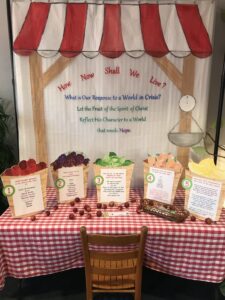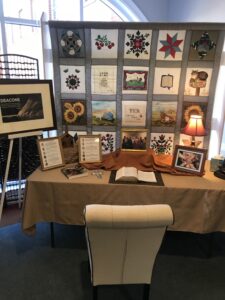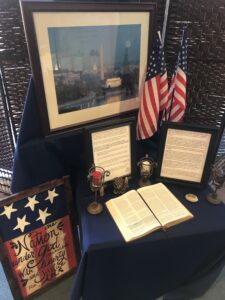 You may want to visit the Prayer Room or the Prayer Garden. Our Prayer Room is open whenever the church is open. We are here Monday-Thursday from 9:00 am – 4:00 pm, Wednesdays from 5:15 pm – 7:30 pm and Sundays from 9:15 am – 12:15 pm. It is located on the first floor next to the Sanctuary foyer (a.k.a. the Parlor).
The Prayer Room is a quiet space to focus on your time speaking to God. The Prayer Team changes the theme regularly and provides multiple "prayer stations" which can provide guidance on scripture and/or events meaningful to our church, community, and world worthy of your prayers.
The Prayer Garden is always open. It is located outside to the far right of the church. The Prayer Room is available anytime the church is open. It is located on the first floor next to the Sanctuary foyer (a.k.a. the Parlor). The Prayer Garden may be visited any time. It's to the right of the church and accessible by walking or driving from North Cherokee Road.